The high-performance connector in modern timber construction engineering
Wood has been used as a construction material for thousands of years. Today, timber construction is more efficient than ever before. New processing and bonding techniques have significantly expanded its scope of application. Thanks to GSA technology, large-span constructions, elegant arches and graceful structures are now easy to build. Different types of wood expand the spectrum and scope of application in architecture.
GSA technology has advantages for all stakeholders:
Builder owners can have individual projects built on a cost-efficient basis thanks to standardised elements.
Architects can plan graceful and aesthetically appealing frameworks using GSA-technology, with visual appearances unimpaired by visible connectors.
Timber engineers can focus on efficient erection. Modern CAD/CNC technology allows for the development of sophisticated, easy-to-install and top-precision plug-in connections.
Engineers are impressed by the system's easy and thorough dimensioning. GSA technology guarantees the three key criteria of rigidity, load resistance and excellent ductile properties.
With the connectors protected by the wood cover, GSA components display optimum fire behaviour.
The following reference projects demonstrate the variety of our company's work. We look forward to discussing your project idea, no matter how unusual.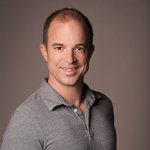 Architects' services
Reto Schneider
reto.schneider@gsa-technology.ch
Tel.: +41 79 768 80 80
Click on the GSA males for more details about the GSA products.